17oz IVY LKY x WPM Pitcher with Tapered Sharp Spout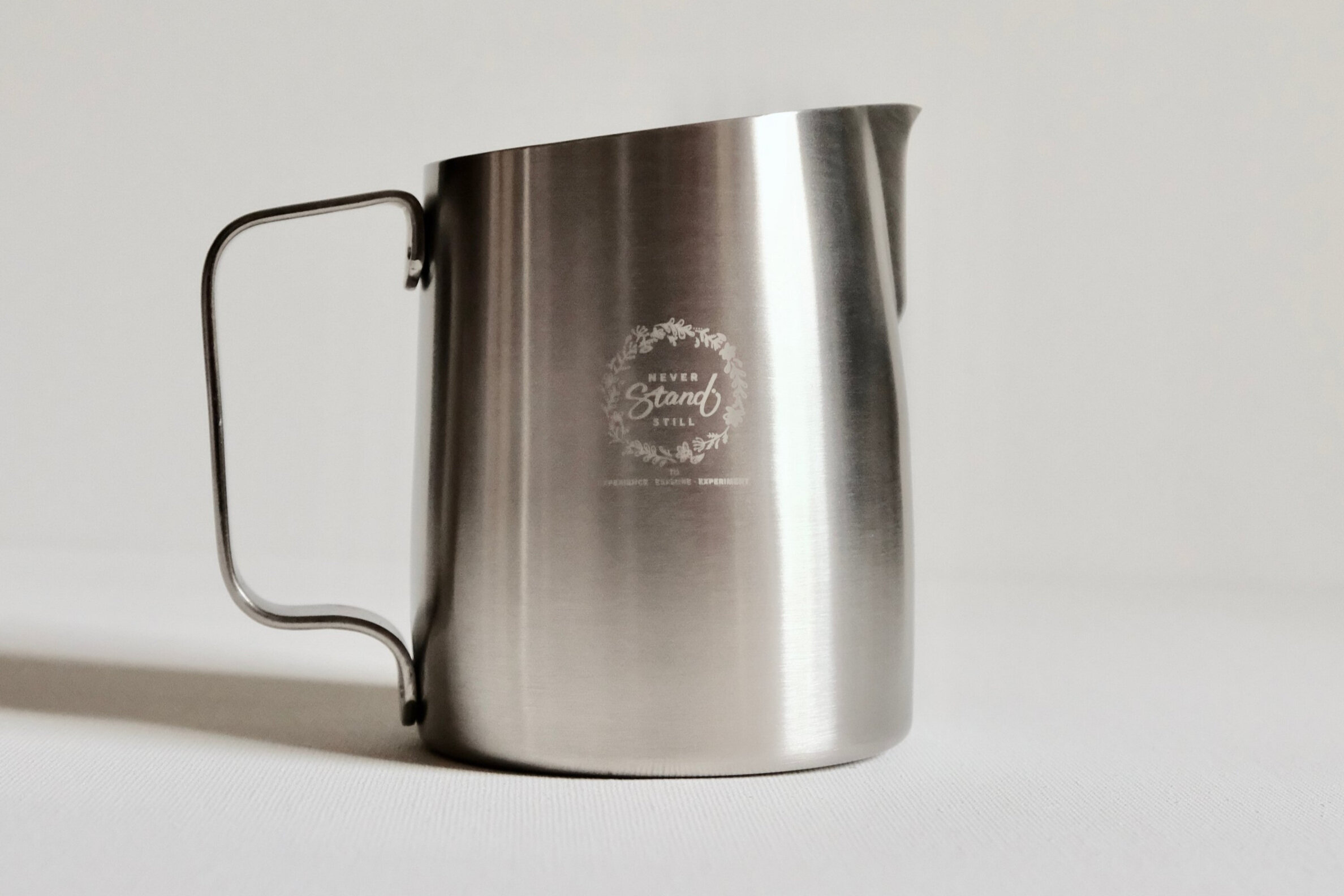 17oz IVY LKY x WPM Pitcher with Tapered Sharp Spout
17oz with tapered sharp spout. Perfect for delicate pours.
Details
Tapered spout for delicate find lines - swipe to the last photo to see comparison between our regular sharp spout and the tapered sharp spout. The photos shows the IVY LKY in Silver Laural (Metallic Green) on the left, and our Sapphire Blue on the right.

Dual volume indicator

Full handle for any gripping style, narrow Spout for delicate fine lines

Signature WPM slanted top design

Material: 304 18/8 Stainless Steel. Uncoated, food safe interior.

Brushed Stainless Steel exterior

Light weight

Wide diameter (2.75")

Questions about sizes? Email connect@slowpoursupply.co
Designed by 2016 Coffee Fest Latte Art Champion IVY LKY, this 17oz Stainless Steel Pitcher has the original WPM slanted top, a very tapered spout, and a full handle, which provides stability for a smooth flow control. Constructed with Food Grade 304 18/8 Stainless Steel, this pitcher is built to last.
It is perfect for delicate fine lines and free pours with multiple patterns.
Other 17oz Options: