4 Pack Café Bundle - Rose Gold 15oz Sharp / 22oz Round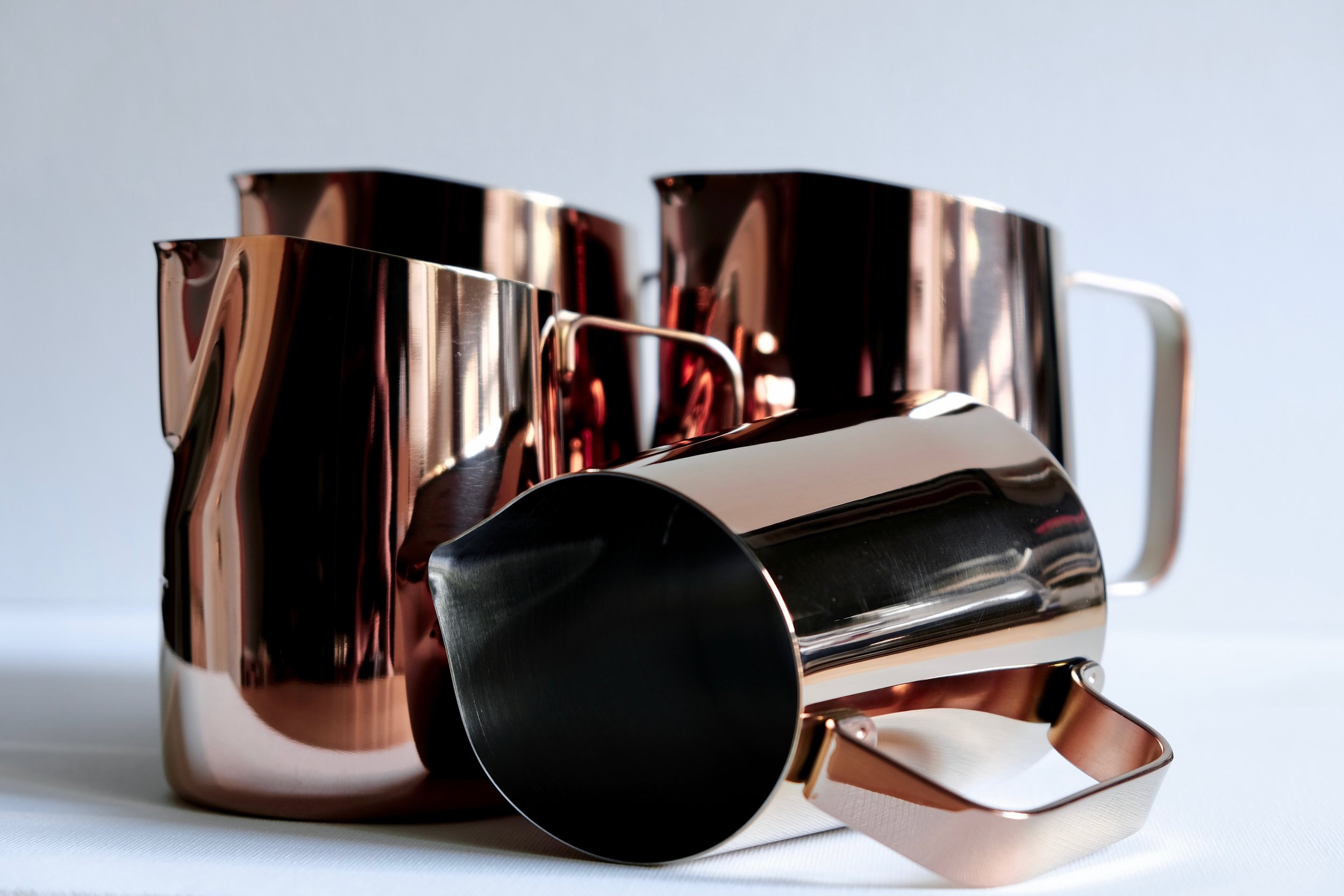 4 Pack Café Bundle - Rose Gold 15oz Sharp / 22oz Round
We have created this 4-piece discounted bundle for smaller businesses owners. 2-piece discounted bundle can be found here.
In the bundle:
TWO 15oz Rose Gold Pitchers in sharp spout.
TWO 22oz Rose Gold Pitchers with narrow spout
Packaged and shipped priority 1-3 days option with USPS mid-size flat rate box to lower shipping costs. Expected delivery between 5-7 days.
This is a discounted bundle and will only include options for 4 Rose Gold Pitchers: two in 15oz size and two in 22oz size. If you are interested in larger wholesale volumes to enjoy additional savings, please contact us at wholesale@slowpoursupply.co. If you would like to order in any other color or size options, kindly use our retail portal.
Questions? Reach out to us wholesale@slowpoursupply.co to get your questions anwered.
sale
Please note that the price for this item has increased to balance our $8 flat rate shipment policy. The total cost for the order is not affected.