Our Pitcher Sizes
We offer four different size pitchers specifically for various specialty cup sizes.
Task Specific • Size Specific
Slow Pour Supply WPM pitchers have proven to be superb in functionality, practicality, and accessibility - from your local neighborhood shops to national level competitions. You can find them on stage with the National Latte Art Champions, Barista Champions, as well as Coffeefest Latte Art World Championship Open winners, Slow Pour WPM pitchers accompany them on stage for an unparalleled flow control experience.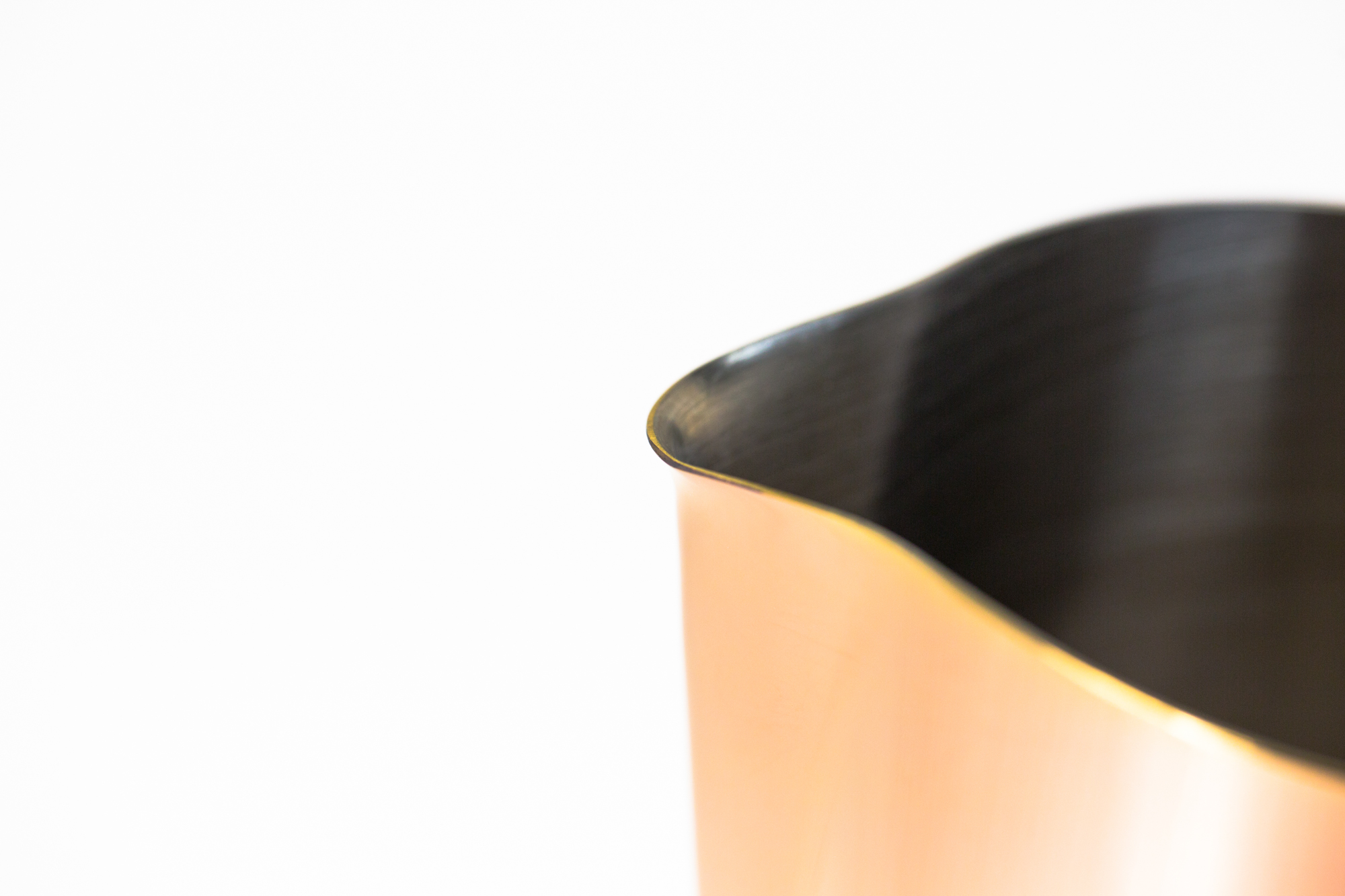 Our WPM professional latte art pitchers are very popular among the global latte art community for their perfect size - 15, 17, and 22 oz. These pitchers have a slightly larger volume than traditional size pitchers, enabling a more horizontal flow.
A taller vessel, a smoother initial drop, perfect flow control.
From a tapered sharp spout to a lipped round spout, from delicate fine lines to fast service pours.
The perfect partner for a smooth delivery.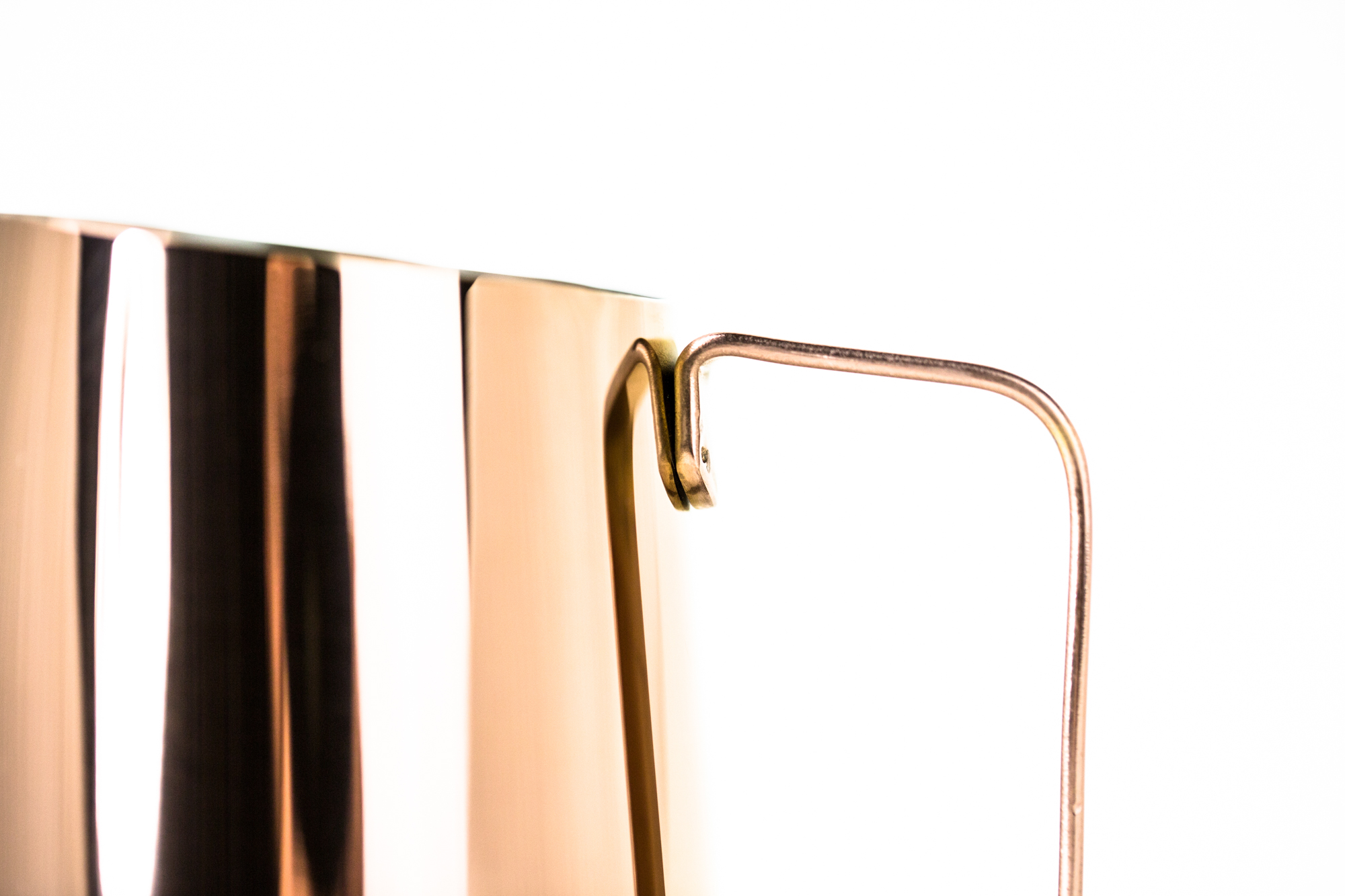 Our pitchers have a larger handle which fits all hand sizes.
The ergonomically shaped full handle maximizes grip comfort and provides stability for any gripping style.
Similar base diameter with a wider rim, the 15oz pitcher enables a more realistic foam depth, which lacks in the traditional 12oz pitchers.
A wider diameter also means the foam is not as 'stacked up' and is more evenly distributed during the pouring process.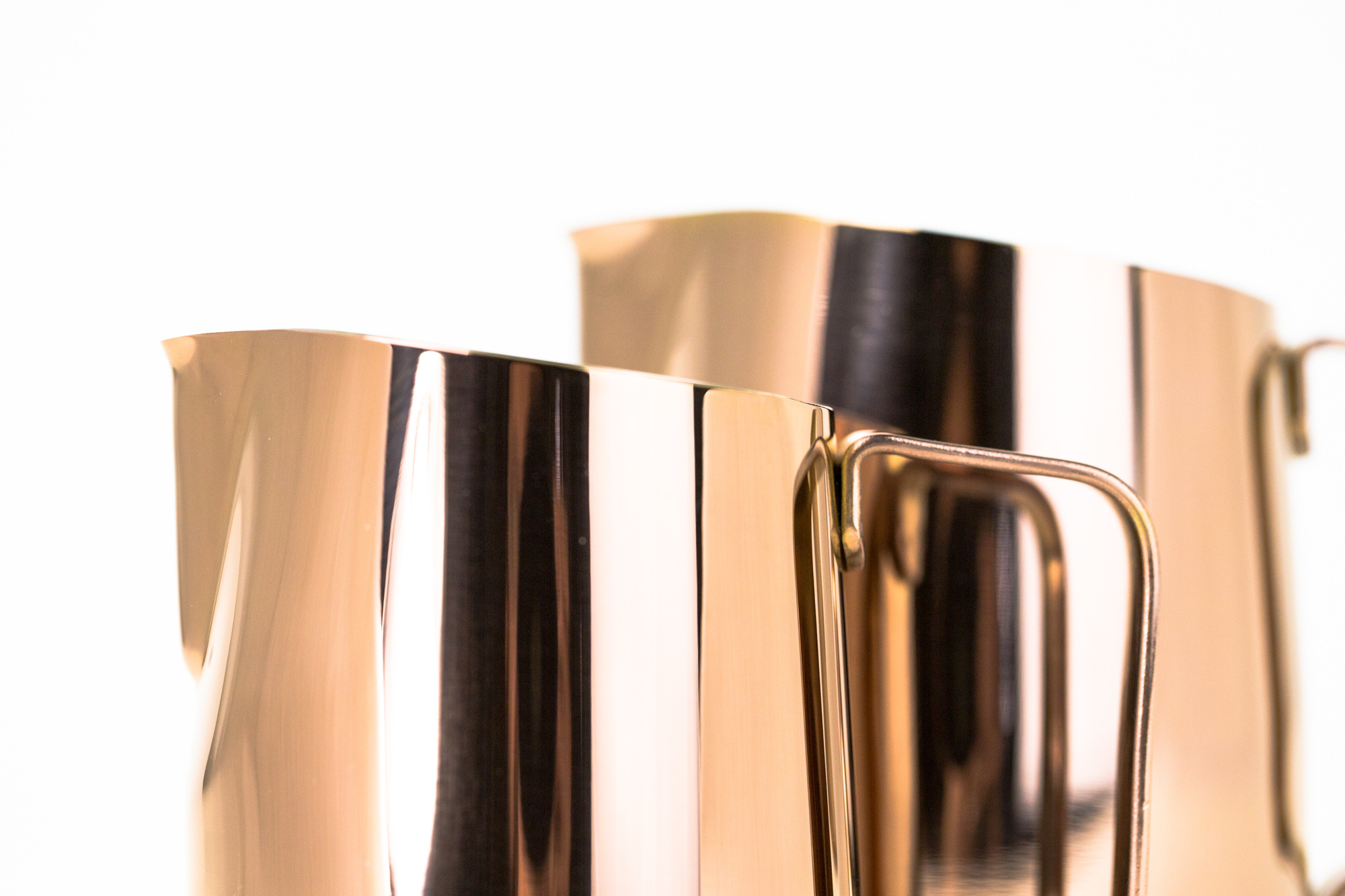 WPM Signature Slanted Top
A WPM signature slanted top helps reduce spills during the frothing process. By tilting the pitcher to a slight angle baristas can comfortably create a vortex with a greater surface area, enabling a higher foam quality.